T
he team sent me this wordpress balance of 2010, I found it very interesting anddecided to share with you dear readers! More before I want to wish everyone a happynew year filled with peace, health and everything good that each one of you deserves, I would also like to thank each visit I get, every comment, it is very important to me because there is I see what is pleasing to you what is not, this feedback is essential foryou to blog, after all this blog is for you! Thank all the creators also the kindness ofsending your items, those who kindly offer your items free or dolarbie finally want to thank everyone who is part of everything that means this blog 

REALLY THANK YOU ALL!
And .. See you in 2011!
Now I balance the Inside in 2010
The elves of the WordPress.com statistics analyzed the performance of this blog in2010 and have him here a high level summary of the health of your blog: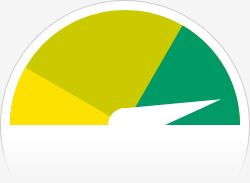 O Blog-Health-o-Meter™ indica: Wow.
Numbers appetizing
A Boeing 747-400 carrying 416 passengers. This blog has been visited nearly 13,000 times in 2010. That is, about 31 full 747s.
In 2010, he wrote 267 new articles, not bad for the first year! 've Uploaded 128 files,occupying a total of 34MB.
Where they came from?
Sites that sent you more traffic in 2010 were slfeed.net, orkut.com.br, iheartsl.com, secondladies.net and shopaholicfeed.com
Some visitors came from search engines, especially by Mariana Barthelmess, fashionfreaks hunt 2, candydoll, donna flora, inside  Mariana Barthelmess
Attractions in 2010
These are the articles and the most visited pages in 2010.
1
Meriken Co. junho, 2010
2
3
Advertise here setembro, 2009
4
Think Pink Hunt agosto, 2010
Fashion Freaks Hunt 2 setembro, 2010
xoxo 😉